The Self Family
---

For many years, the Self Family Band has been performing together and is known for their silvery, powerful, and rich family harmonies. Based out of Abilene, they perform their incredible original music and favorite cover songs all over the state. Their versatile repertoire covers many genres, including Americana, Western music, Folk, and Classical Country. The Self family are all amazing lead and harmony singers that write some of the most beautiful songs you'll ever hear. Matt self plays guitar, and Joanna plays Stand-up Bass. Their oldest, Samuel, sings and plays lead guitar while Sadie sings and plays Stand-Up Bass and guitar. Their youngest, Maura, is an outstanding singer as well. With all of these impressive factors, to hear the Self Families voices together is absolutely moving.
Twyla Foreman
---
This native Texan is an accomplished singer/songwriter with a natural ability to do it ALL when it comes to performing!!
Twyla's experience includes performing on television & stage. Years of studio experience recording lead vocals on 1000's of albums, song writers demos, jingles, background vocals, and videos. Producer Michael Henry Martin adds, "Twyla has a great natural talent with distinctive style….she's money in the bank."
The vocal diversity of this artist and her natural ear allows Twyla to do many styles of music….you name it: Blues, Jazz, Pop, Country, R&B, and Gospel. Her soulful, edgy vocal stylings can be compared to those rootsie raw sounds of Bonnie Raitt, Nora Jones, Eva Cassidy.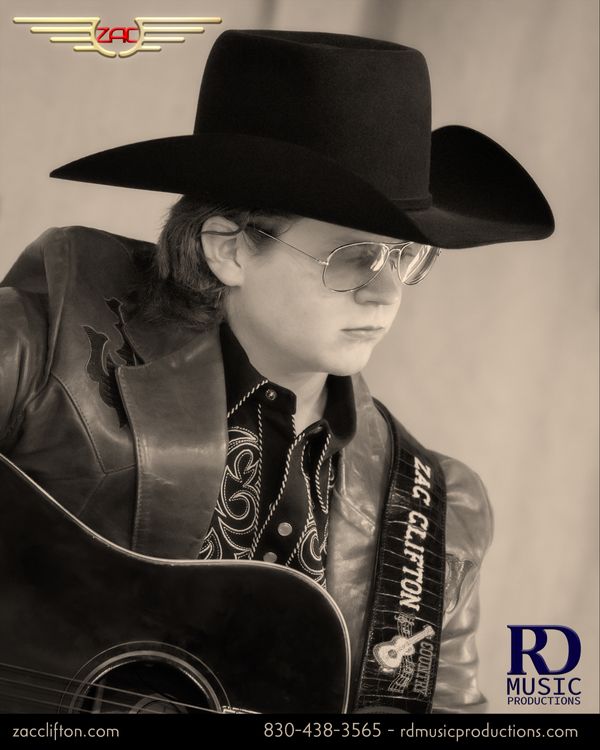 Zac Clifton
---
 I'd like to introduce you to one of the most talented young artists to come around in a very long time, 17-year old Zac Clifton. Zac is a unique, Traditional Country artist out of East Texas that not only writes his own songs but also sings them with incredible emotion and delivery. You won't believe this level of songwriting and vocal performance is coming from a young man his age. Zac has done his homework and can tell you details about almost any major Country artist and their music. His love and respect for them is immense and it shows in his style. His talent is already being recognized in major ways which was evident by his opening frequently for the late, great Merle Haggard, who believed in Zac and his music. He is intent on carrying the torch of real Country music and surely has a bright future in store. All of us here at R.D. Music Productions are truly excited to be recording and working with Zac and invite you to join us in supporting this young and amazing talent! We know you'll enjoy listening to this, his first CD, "Honky-Tonk Heaven". 
Chris Harbach
---
People often ask me how I come up with a song. I have a hard time answering that question because each song starts uniquely and then develops its own world. A song might germinate as a thought that keeps adding to itself over time until I finally sit down and work it out. Or, a song might begin in a chord progression I find when I'm playing around on my guitar and I might write into the night until I finish it.
I wouldn't say my songs write themselves but I would say they establish themselves quickly and their world becomes immutable from my perspective. Its almost impossible for me to return to a song and change it once I feel it finish. I just move onto the next one, not knowing where its going to start from but trusting there's always another one there because my life is so full of experience and emotion. And I know that as long as I stick to the truth and don't try to fabricate it, each song will find its finish and will work for me.